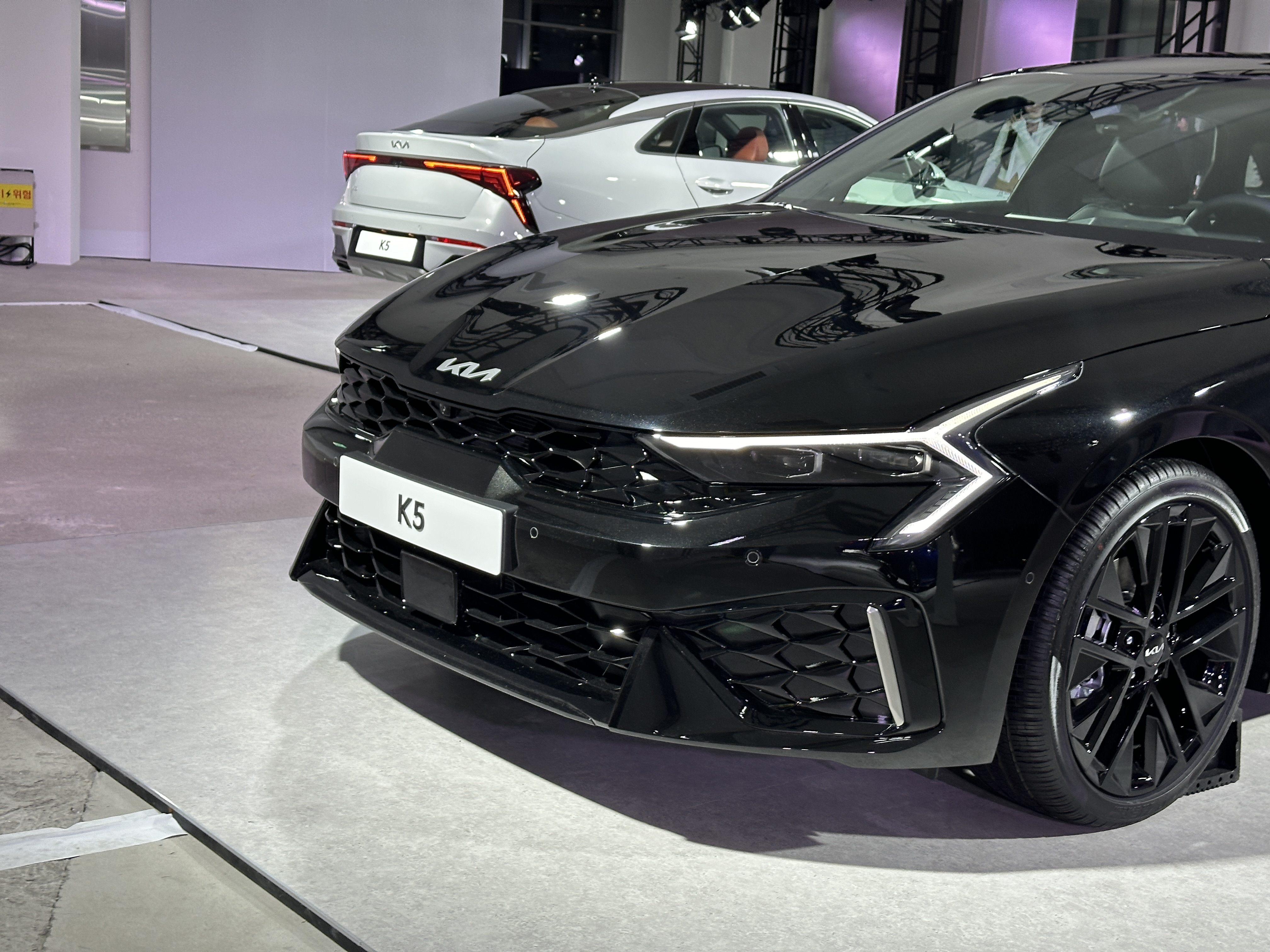 :::: Kia K5 2025 Facelift Revealed What parts have changed?
On November 1, 2023, Kia Motors' 3rd generation midsize sedan K5 facelift model, the New K5, was released.
This Kia Motors K5 model has been changed to a more dynamic exterior and sophisticated interior design to reflect Offersite United.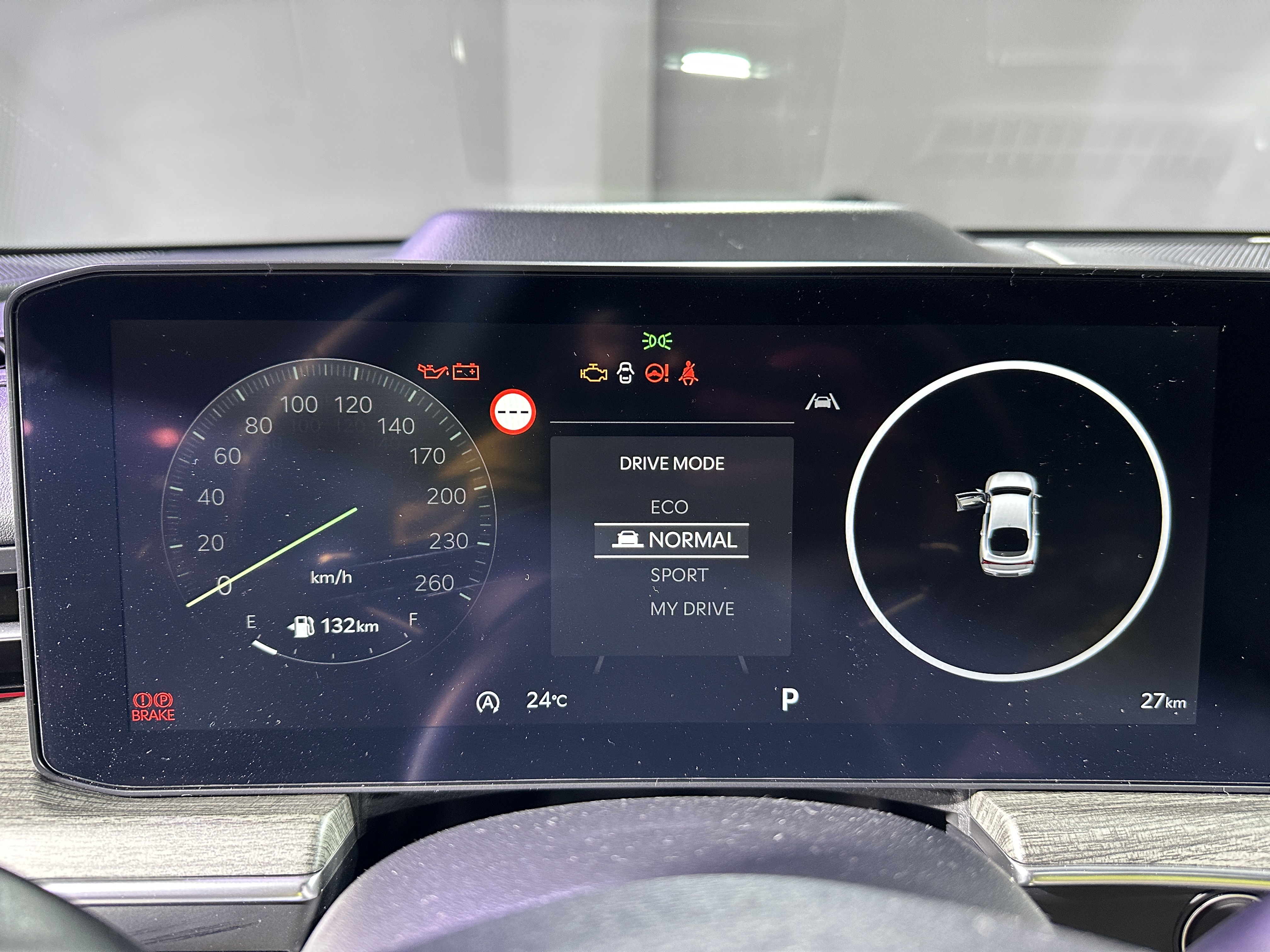 This Kia K5 model is equipped with wireless OTA (Over the Air) soft update and video/music streaming services.
The ccNC (connected car navigation cockpit) next-generation infotainment system is applied to allow you to experience cutting-edge software.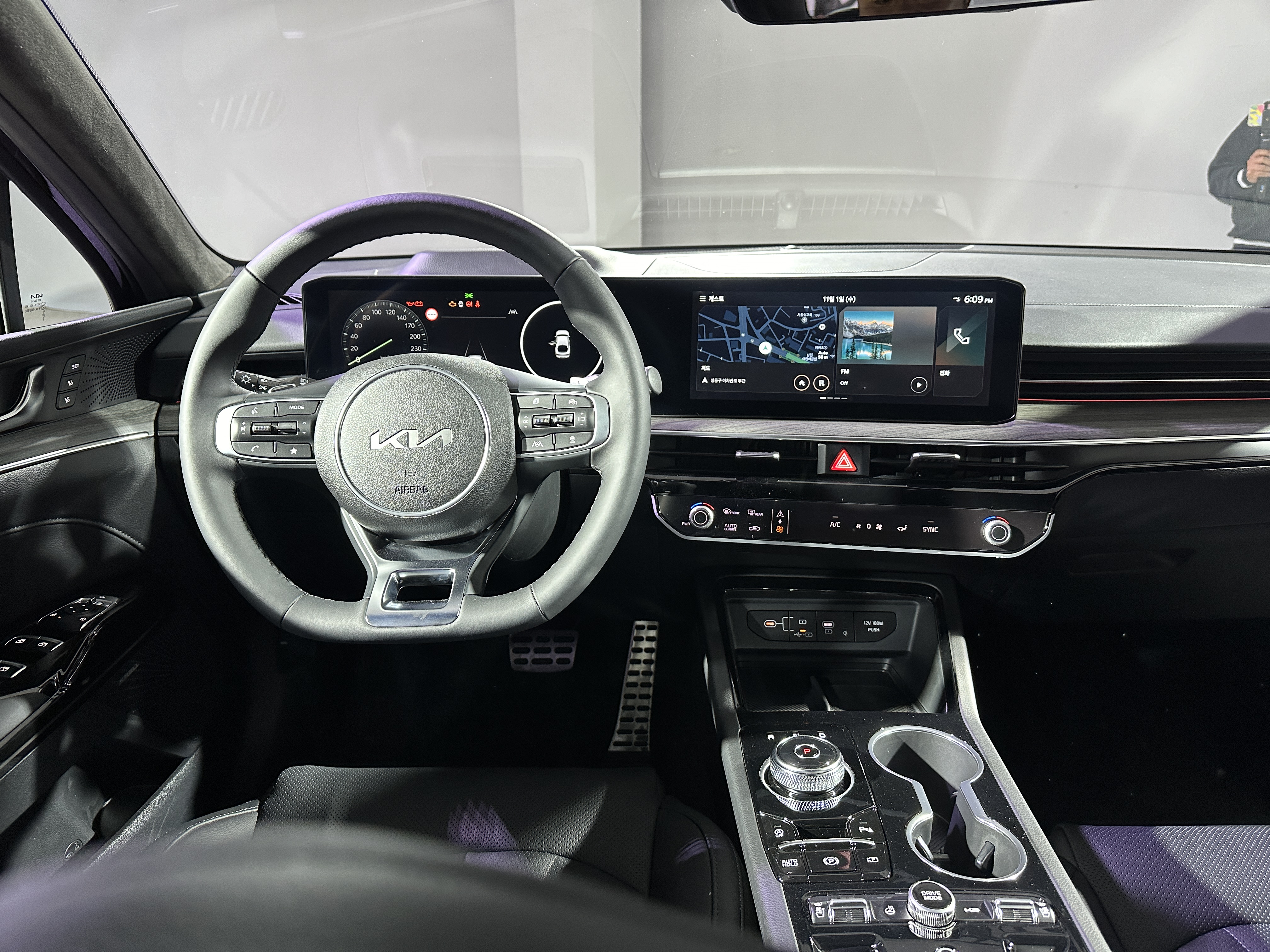 Here, convenience features such as Kia Digital Key 2 / Built-in Cam 2 / Electric Safety Power Trunk were added as standard.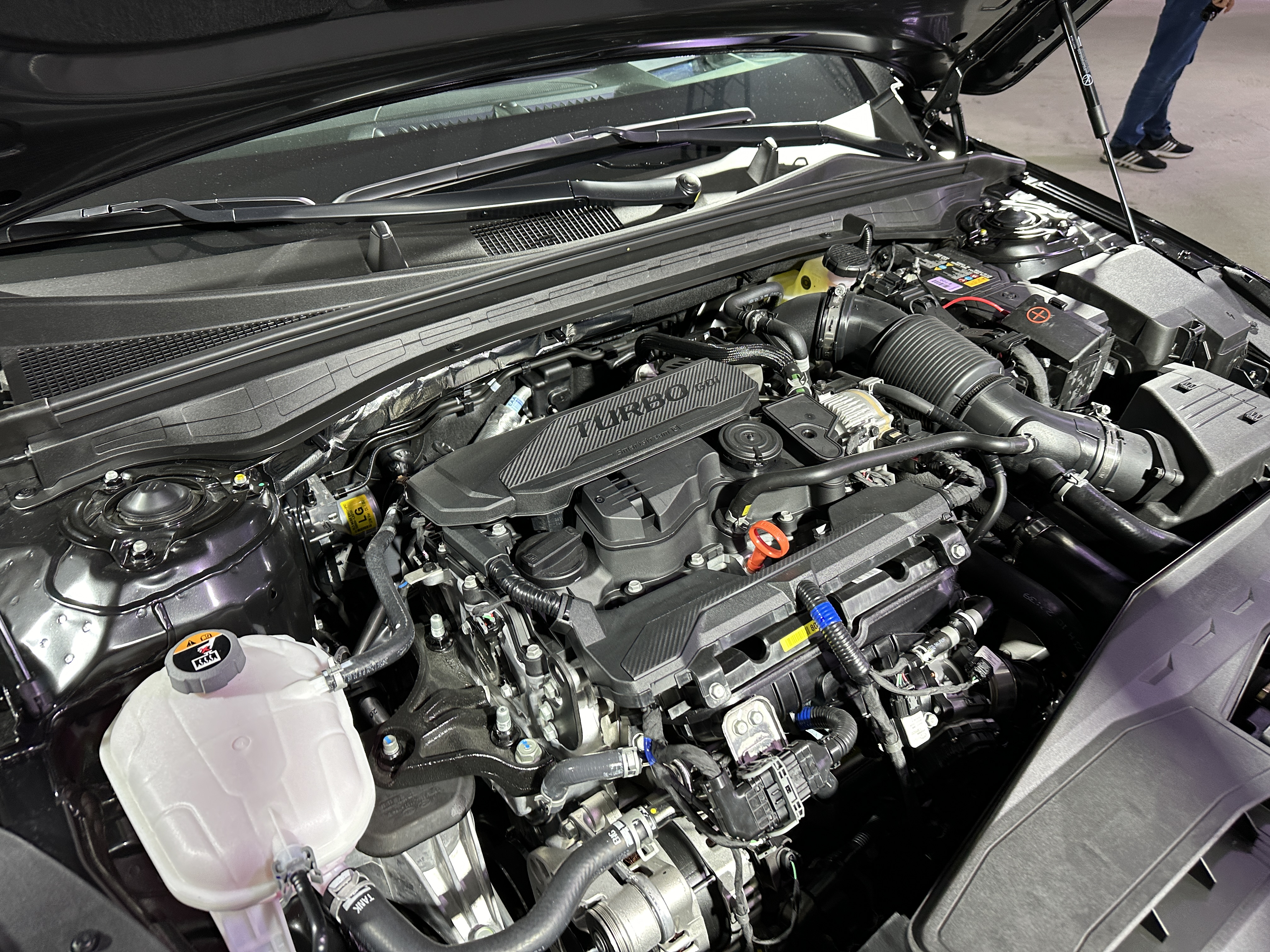 In the Korean market, 2.0 gasoline / 1.6 gasoline turbo / 2.0 gasoline hybrid / 2.0 LPG powertrain are sold.
The North American market powertrain has not yet been revealed, but models including 1.6 gasoline turbo / 2.5 gasoline turbo engines and AWD are scheduled to be sold.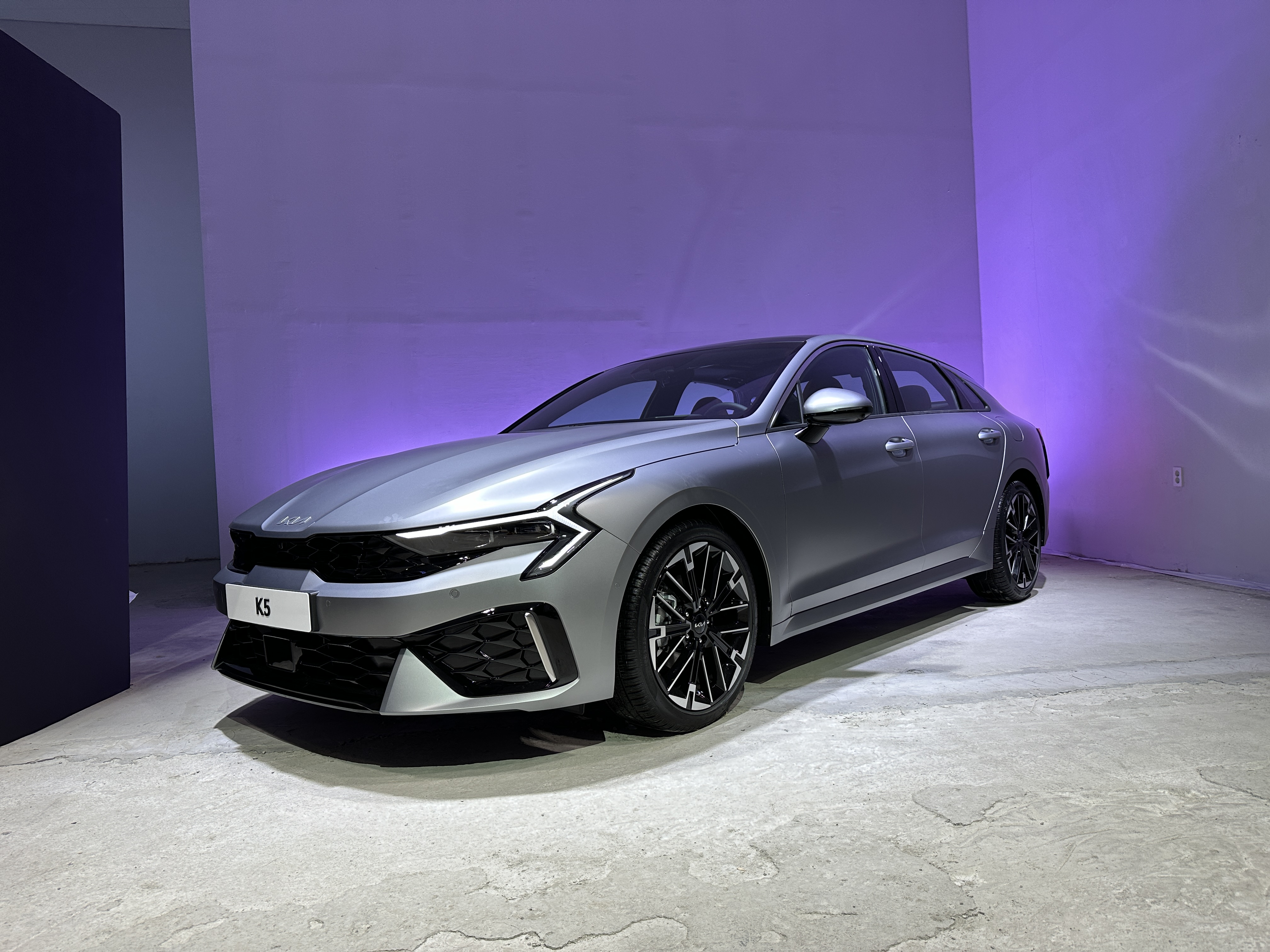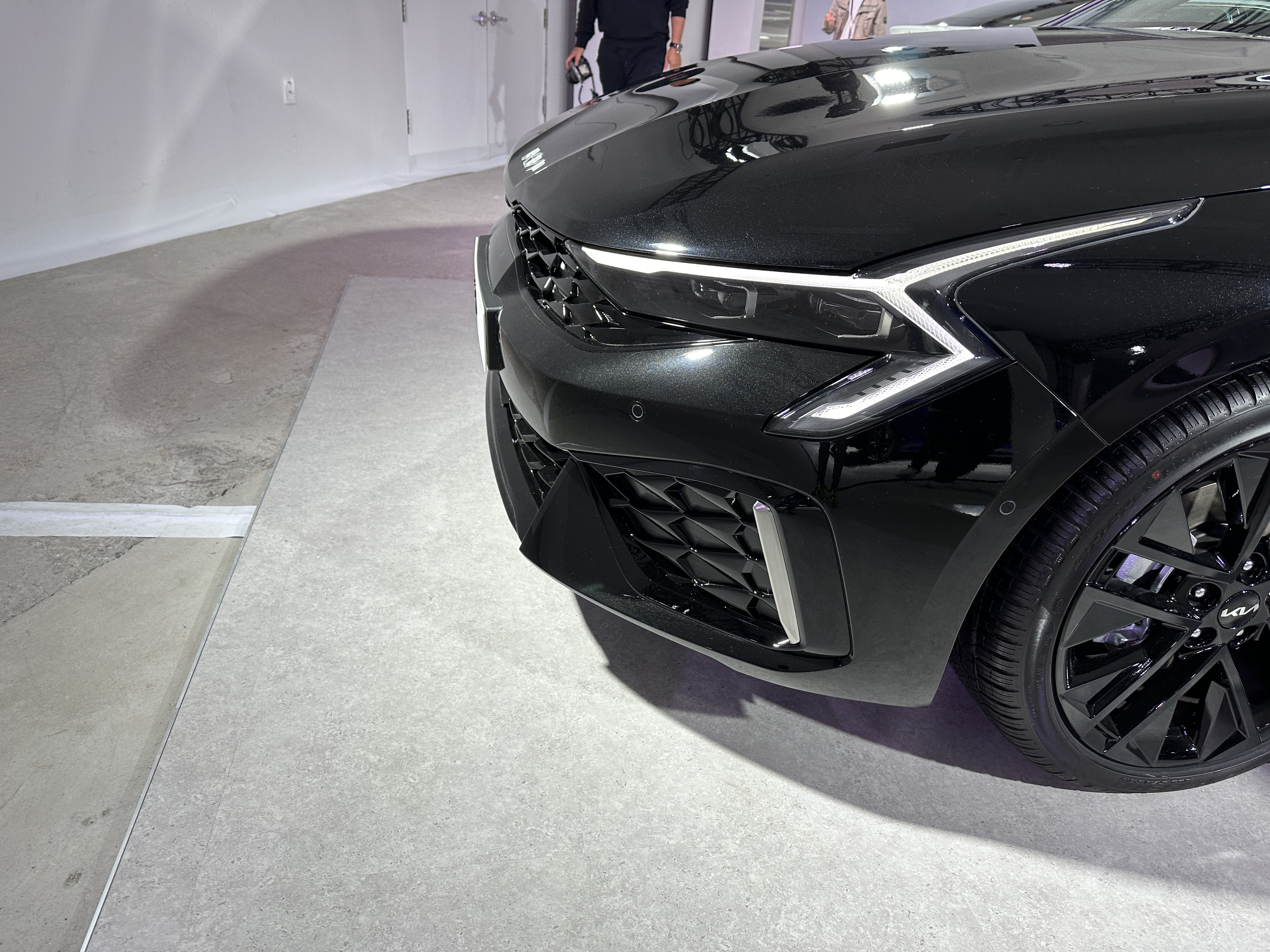 This Kia Motors K5 model is equipped with DRL reminiscent of a heartbeat on the front.
The star map-shaped rear tail lamp shows a three-dimensional design.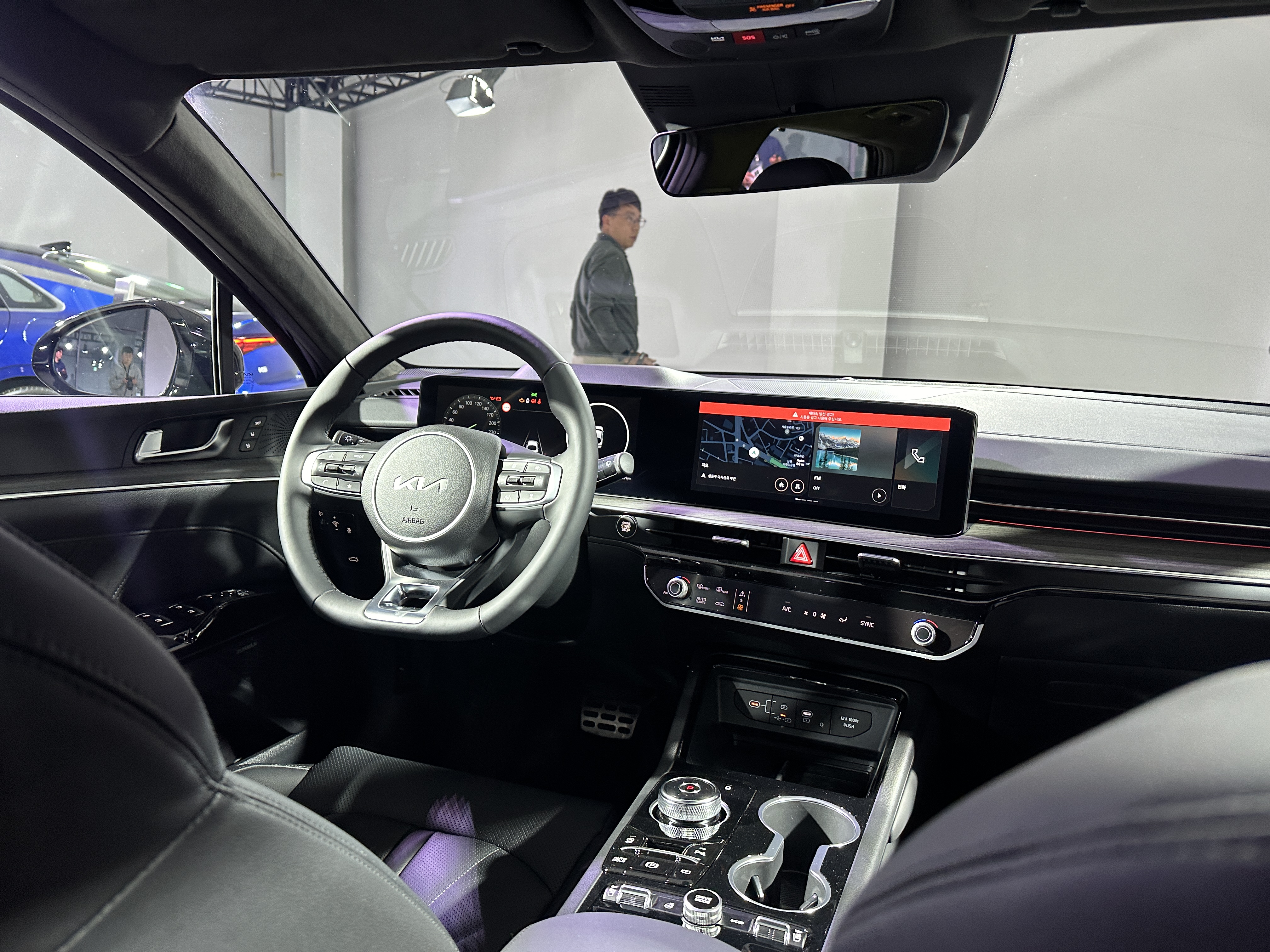 The K5 interior design features cutting-dge technologies such as a more advanced panoramic curved display, infotainment, and air conditioning control system. The design shows a sophisticated and open interior of the vehicle.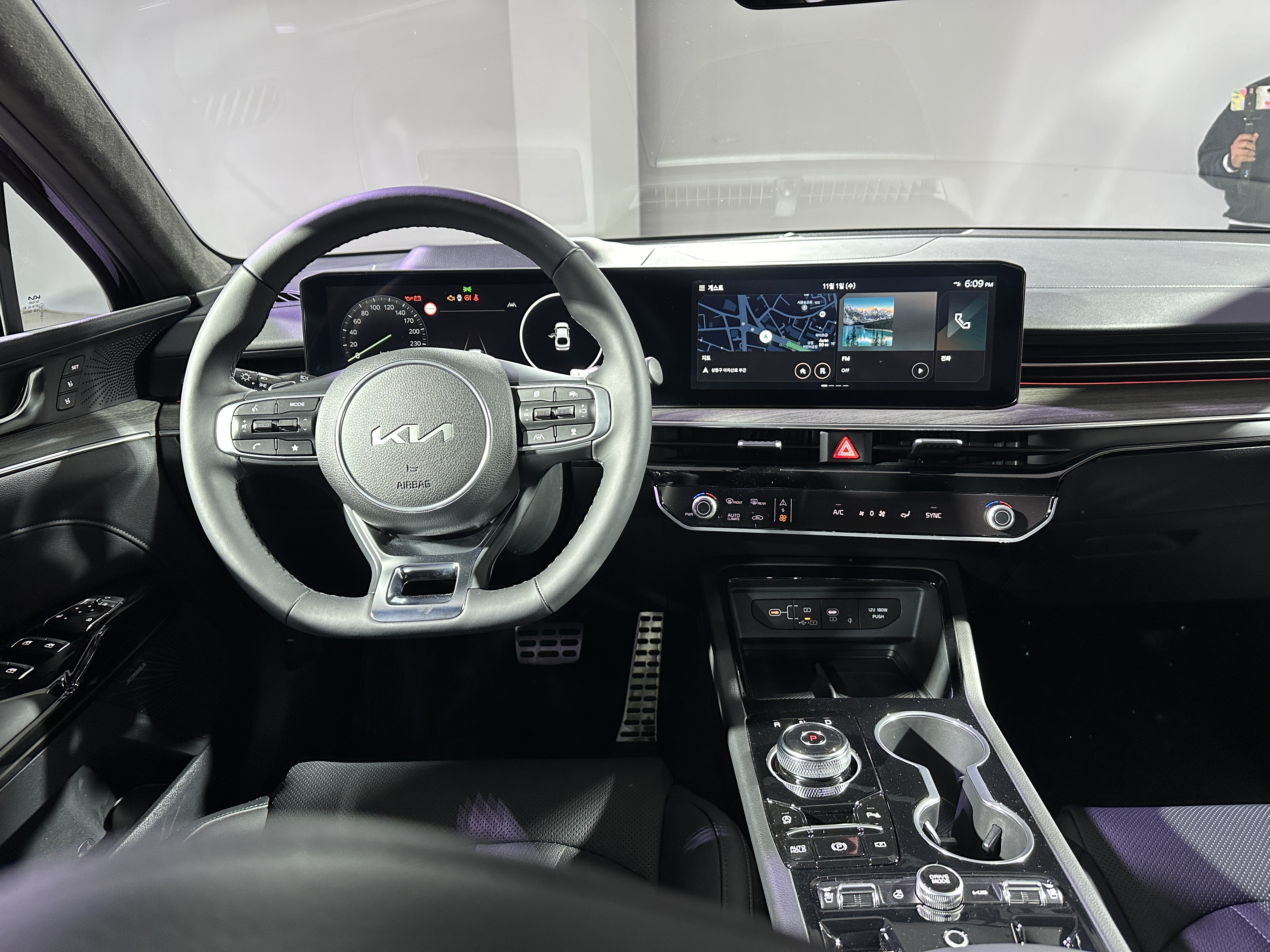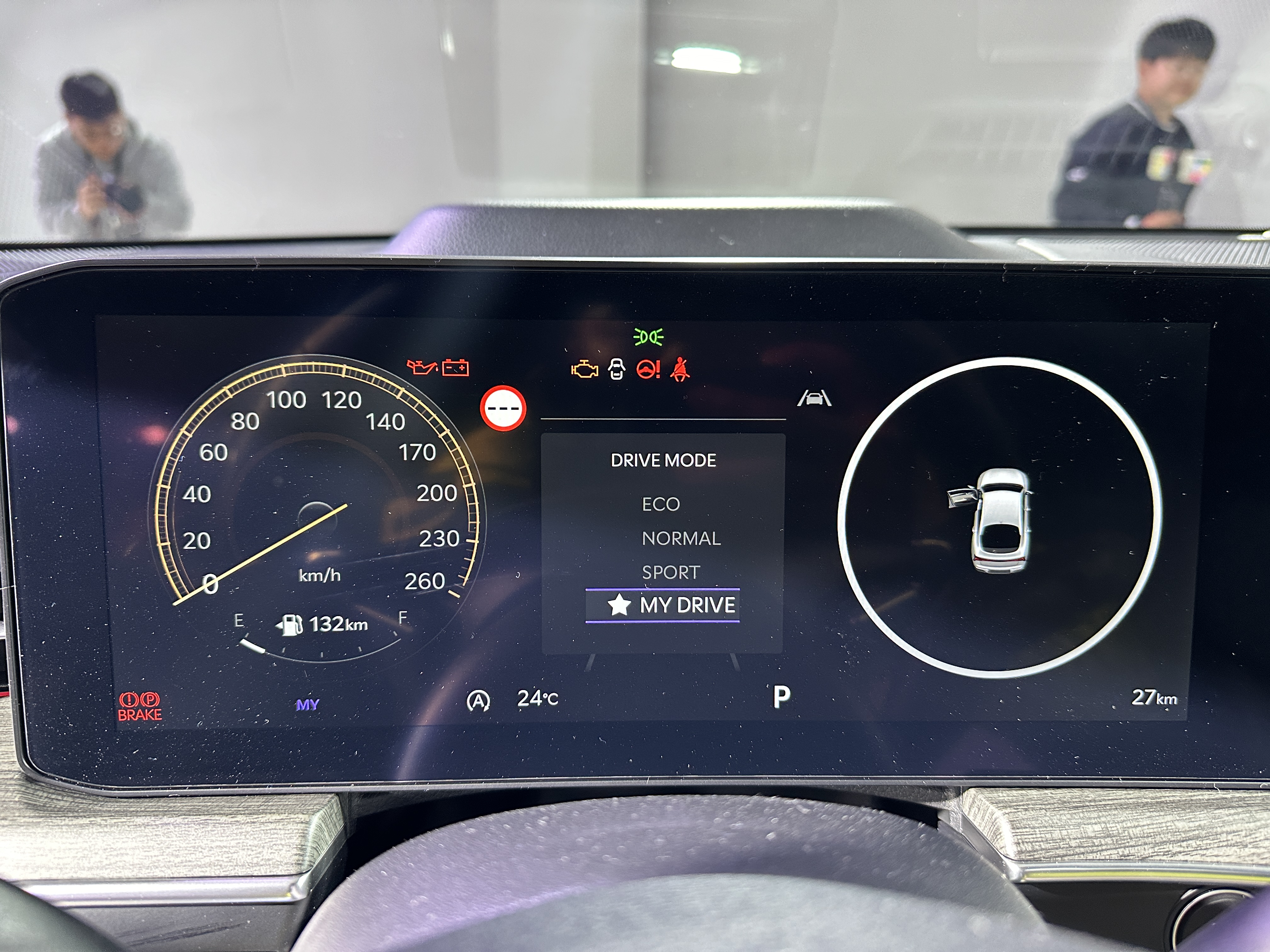 In particular, the panoramic curved display naturally connects the 12.3-inch digital cluster and 12.3-inch infotainment system.The panoramic curved display shows a wider interior, and the button configuration of the K5 has been optimized to provide the infotainment system and The crash pad is designed to be simple by applying an air conditioning switching control system, and a wireless charging system is also applied.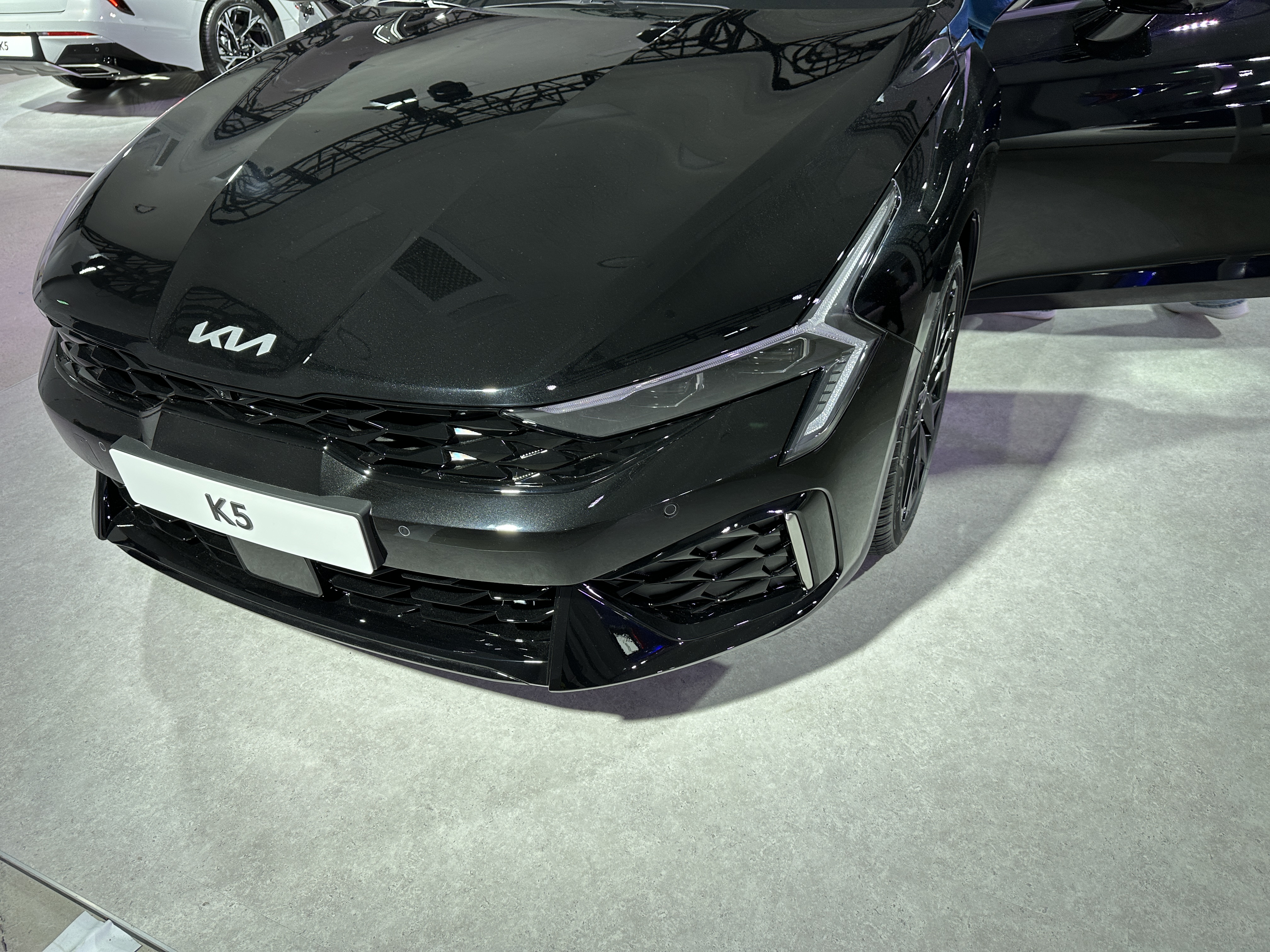 This Kia K5 model paid a lot of attention not only to its design but also to its driving sensibility. Optimized settings for the K5 front and rear suspension
While maintaining more agile driving performance, it more effectively absorbs residual vibrations and shocks from the road surface, improving ride comfort.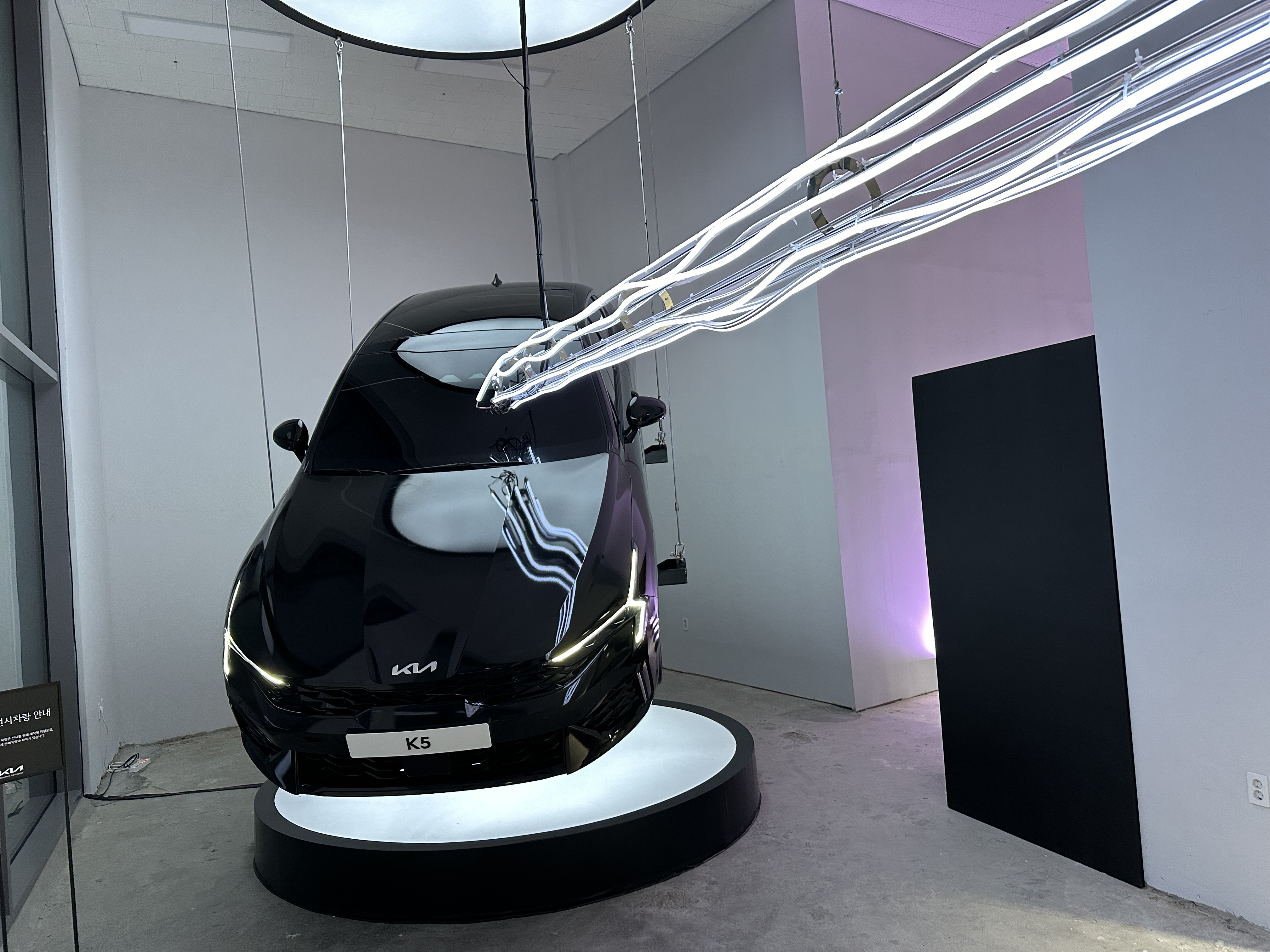 In addition, the material of the area where the car body and the windshield meet has been strengthened and the materials of the rear wheel member shock absorbing parts and front wheel member have been optimized.
Reduced road noise transmitted from the ground to the vehicle. In addition, the double-laminated sound-insulating glass that was applied only to the windshield in the previous model was installed.
This has been expanded to include the rear seats.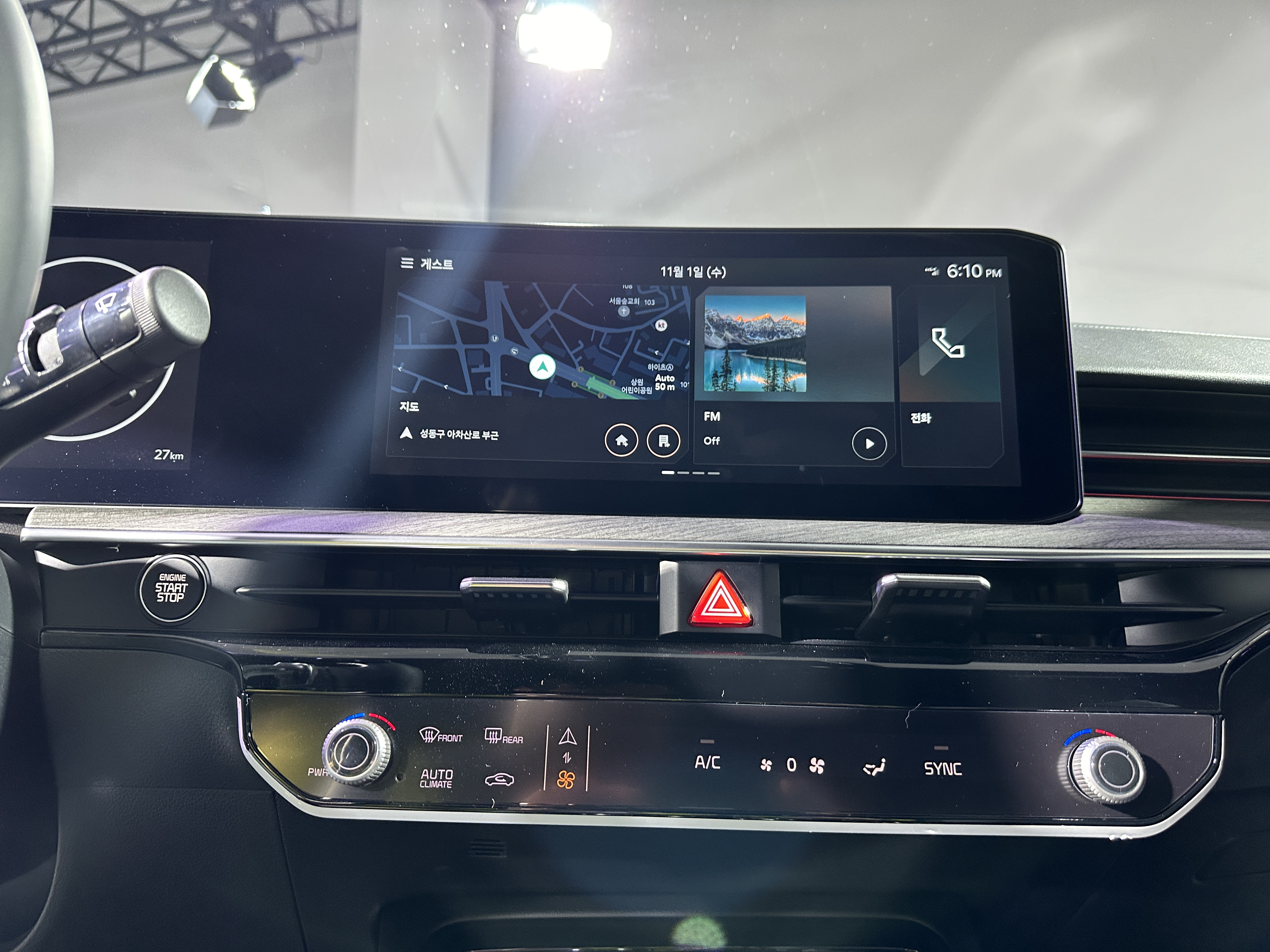 In addition, Kia Digital Key 2 allows you to open the car door and start the engine with a smartphone without a smart key / high-definition video and audio
Compared to mid-sized sedans in the same class, such as built-in camera 2 / fingerprint authentication system / electric safety power trunk / air conditioner after blow, etc.
We've added some pretty nice convenience features.

You can look forward to the Kia K5 2025 model, which is definitely cooler and more intelligent.