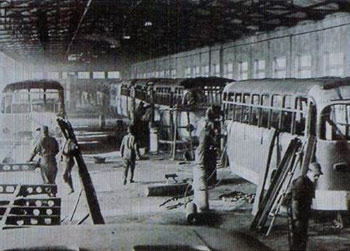 SsangYong Motor, founded in 1954, is one of the oldest automobile companies in Korea.

Hyundai Motor Company started in 1967 / Daewoo Motors, the predecessor of current GM Korea, in 1972 / Kia Motors started in 1955, so I think it is one of the most meaningful brands in Korean automobile history.

However, Ssangyong Motor, which was acquired by Shanghai Motors and India brand Mindra due to many difficulties, was acquired by KG Group in June 2022, and now it has abandoned the name Ssangyong Motor and started again under the name KG Mobility.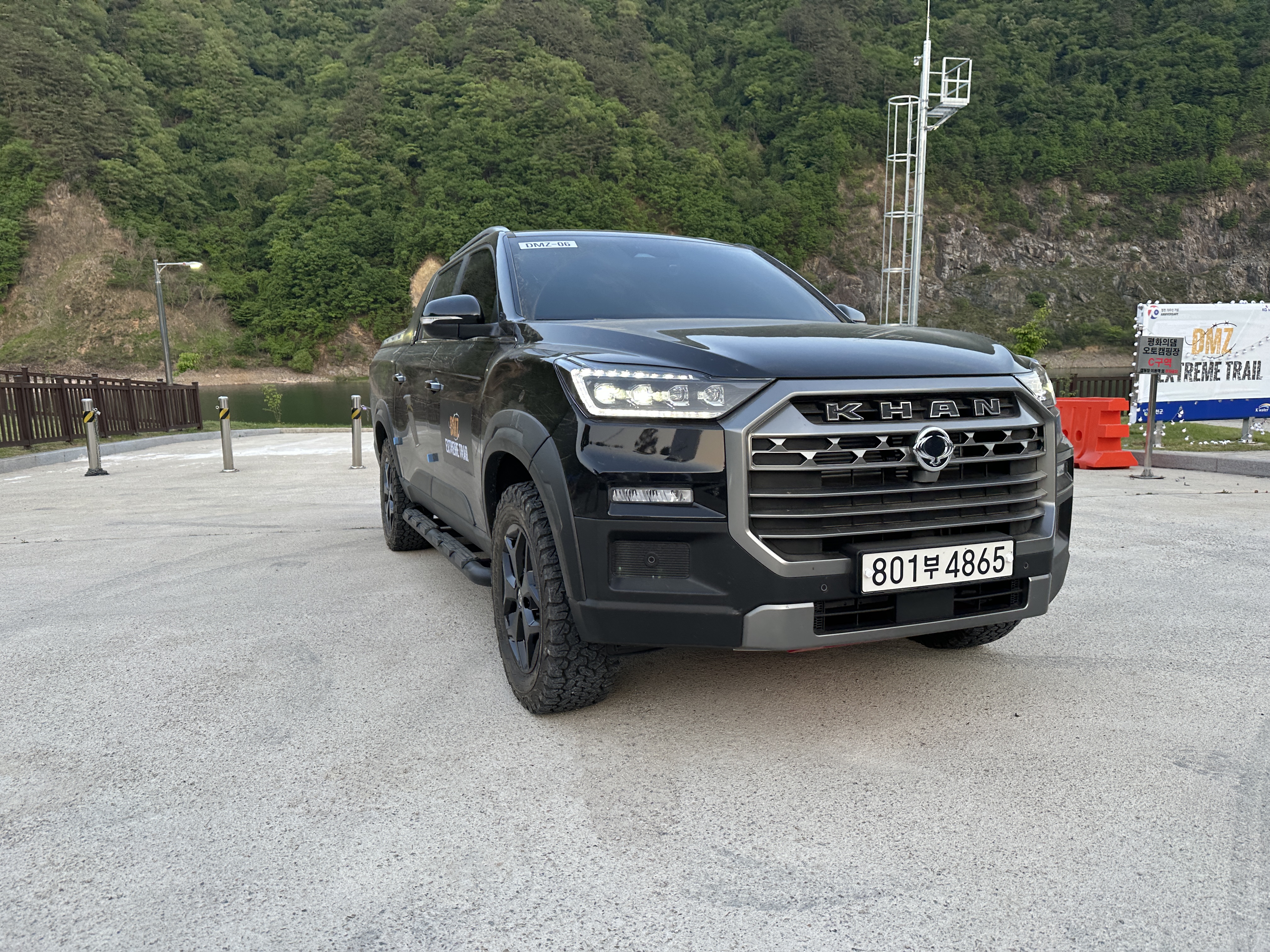 KG Mobility, in order to continue the heritage of the Rexton model, which stood out the most in the Ssangyong Motor brand, KG Mobility launched a model to improve the marketability of the existing Rexton sports pickup truck model and Rexton SUV model before launching a new model.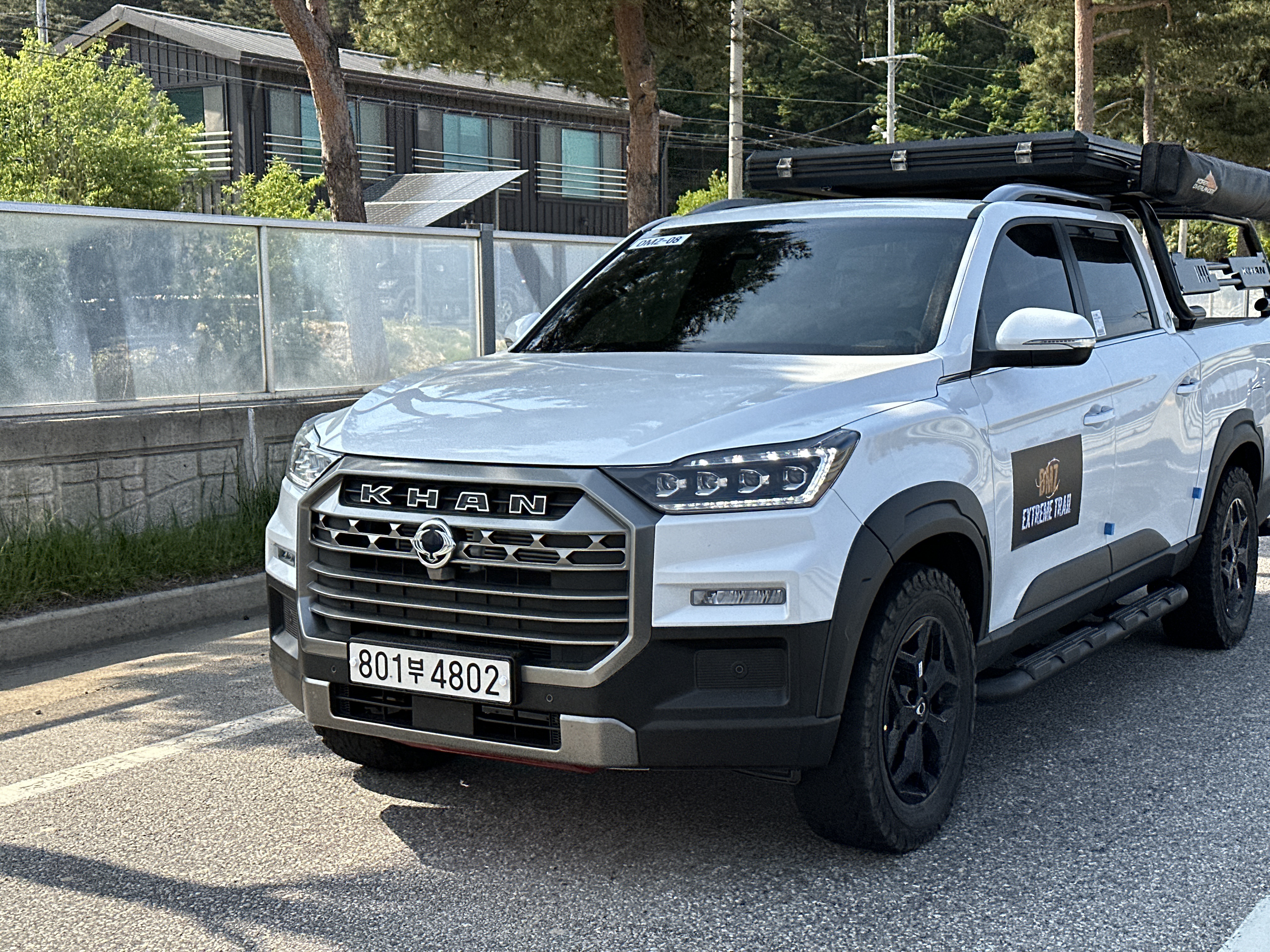 In fact, I personally wanted to release a full-Change model with a completely different feeling, but it was not a radical change for consumers, but rather a model for KG Mobility to solve consumer needs as quickly as possible, Rexton New Arena / Rexton Sports Culman pickup truck model has been released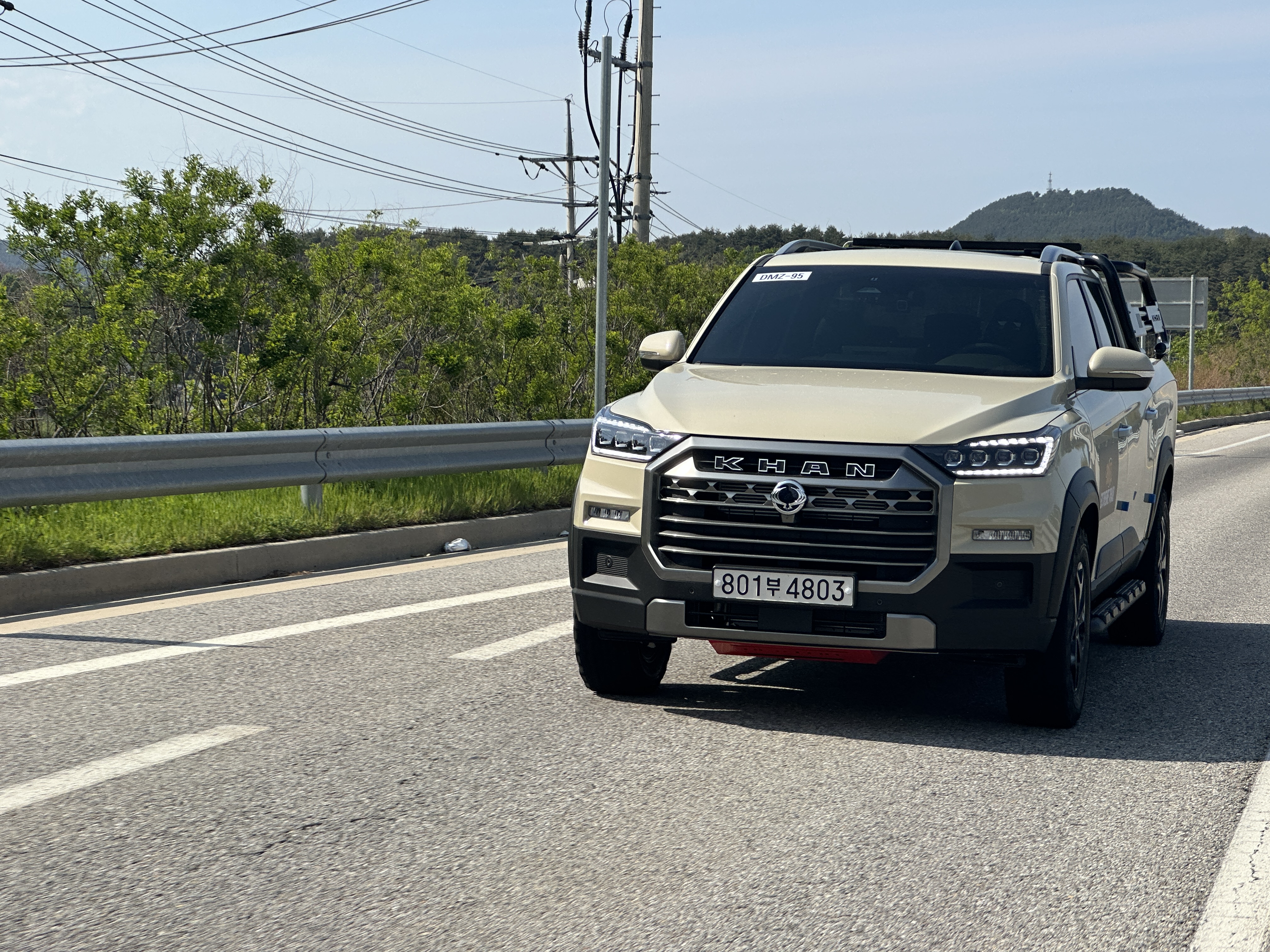 The Rexton Sports model sold 25,000 units in the Korean market in 2022 alone. As for other pickup truck models, Colorado sold 2,848 units / Ford Ranger 618 units / Jeep Gladiator sold 566 units, so it is a truly unique model in the Korean pickup truck market.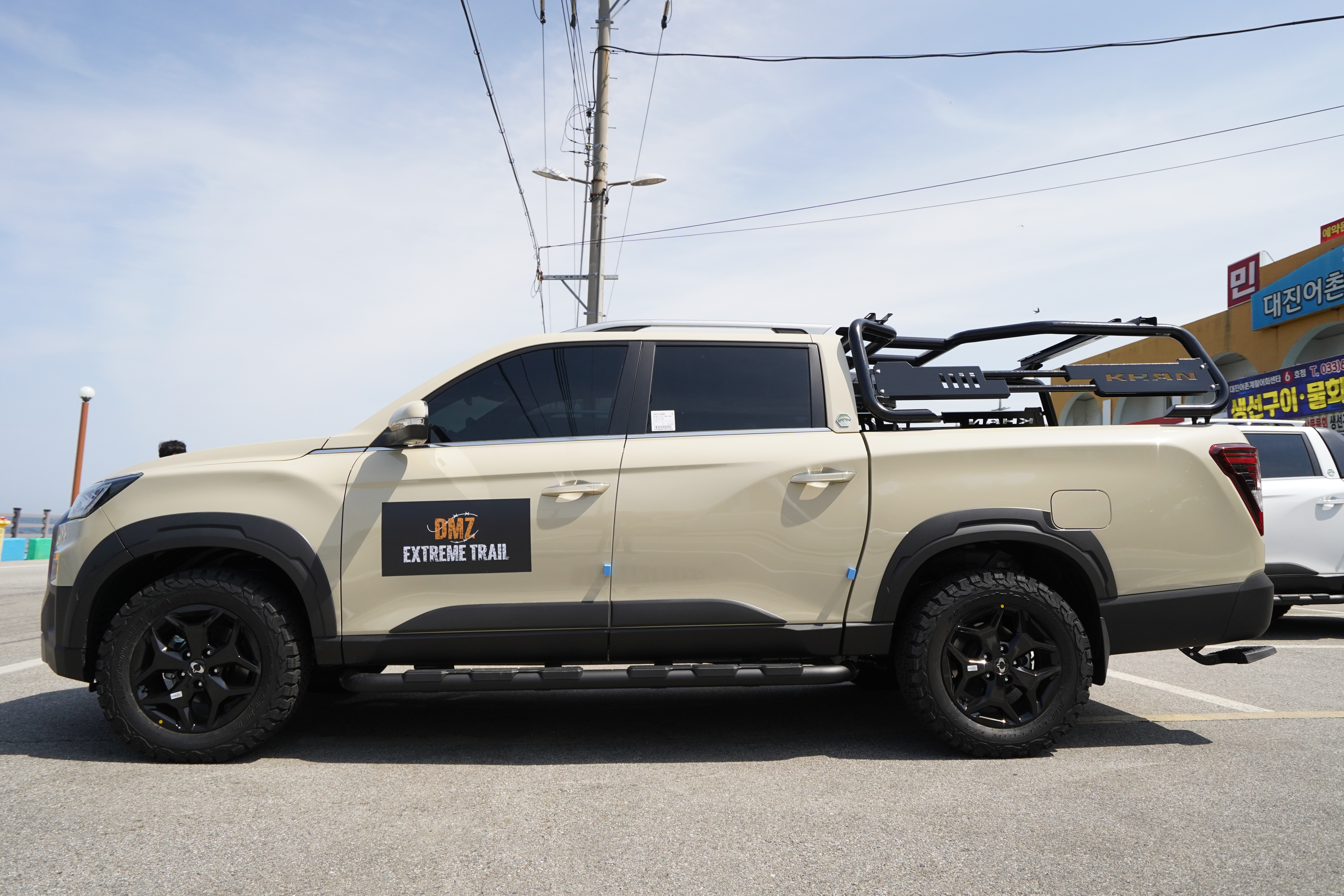 Today, the Rexton Sports Culman is a derivative model with the upper trim, leaving the previously sold Rexton Sports (pickup basic model) / Rexton Sports Khan (pickup long body model) as it is, and is not a model that replaces the previous model. Then, what is the difference between the existing models of the Rexton Sports Culman released by KG Mobility?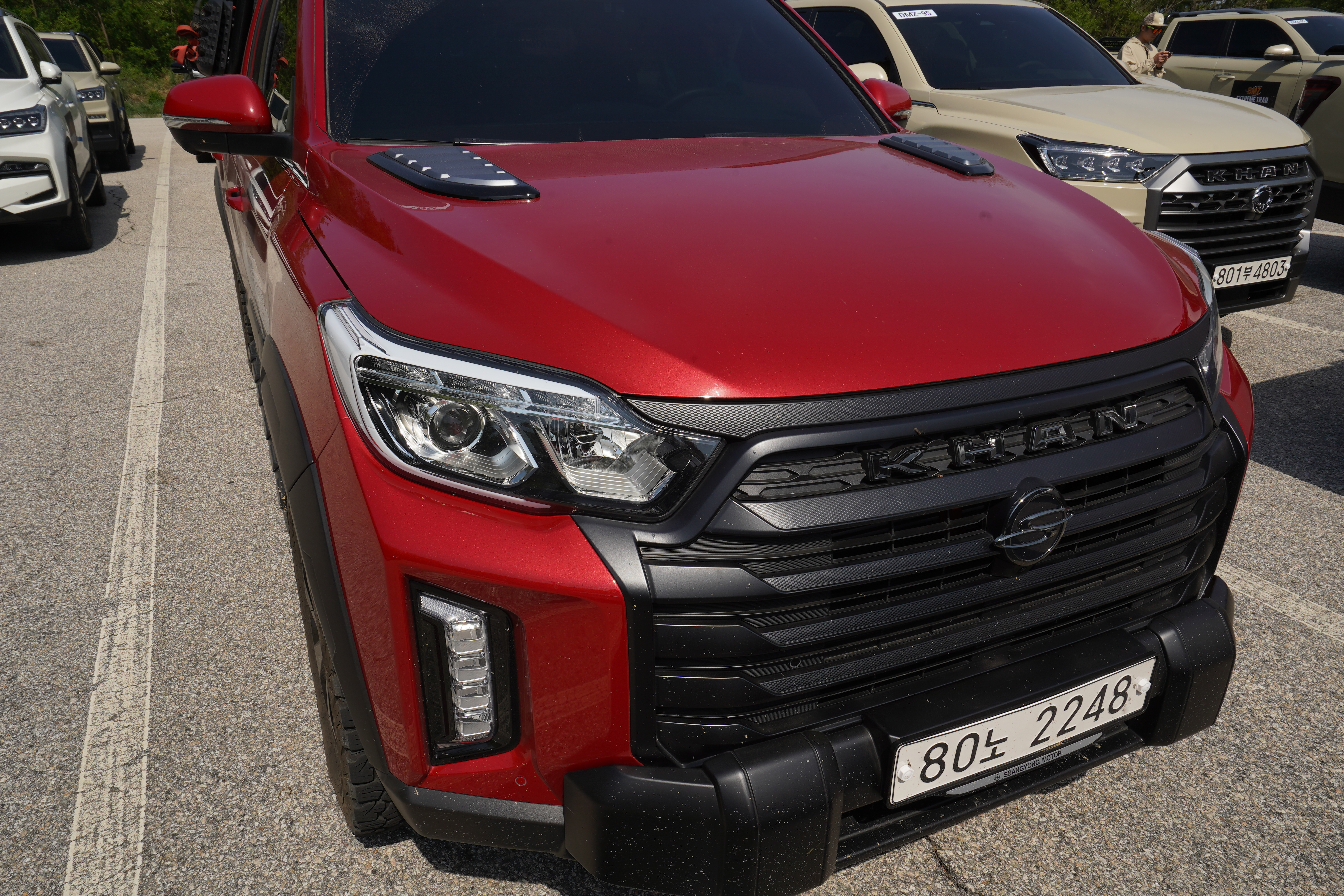 We plan to operate with two lineups: the existing Rexton Sports and Rexton Sports Culman.
The existing Rexton Sports lineup with reasonable cost performance, work and leisure, rough and tough feel, and this new model, Culman, are characterized by a stronger and more sophisticated design and luxurious convenience specifications as standard.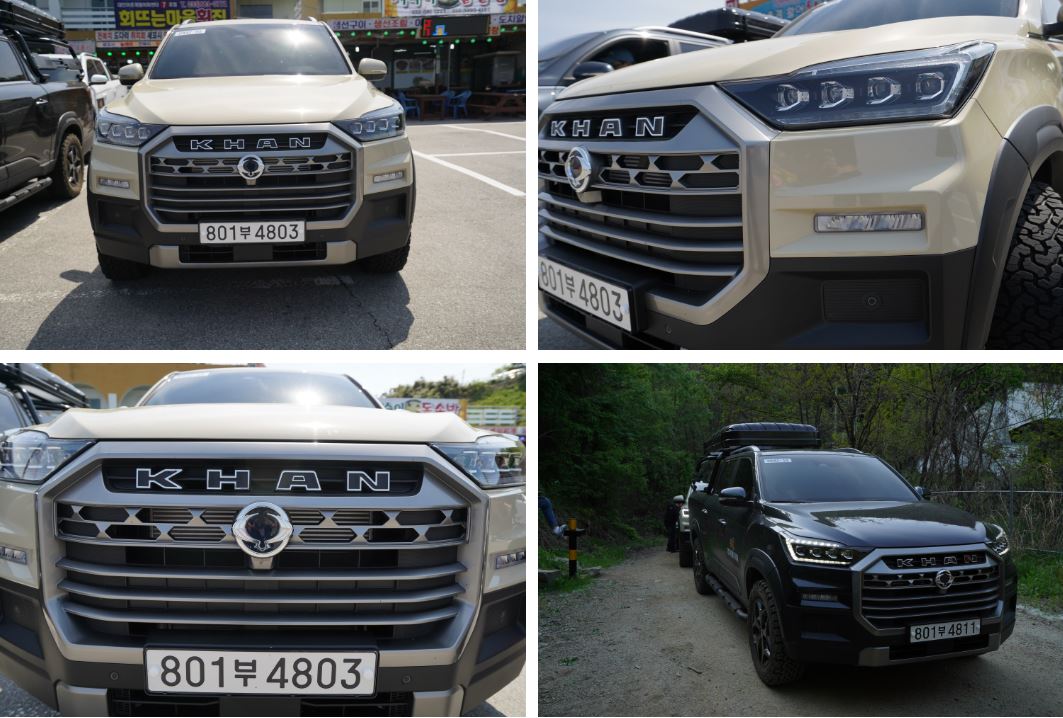 The Rexton Sports Culman shows a more sophisticated yet strong design.
It is differentiated by applying an octagon rib radiator grill that is different from the basic model, and night driving safety has been enhanced through the 4-ball lighted headlamp and dynamic turn signal lamp. In addition, the vehicle has become a bit wider by using horizontal and horizontal fog lights instead of the existing vertical fog lights. At a glance, it shows a design reminiscent of Rolls-Royce. This is due to the horizontal fog lamps as well as the angled lower bumper design, which gives this effect.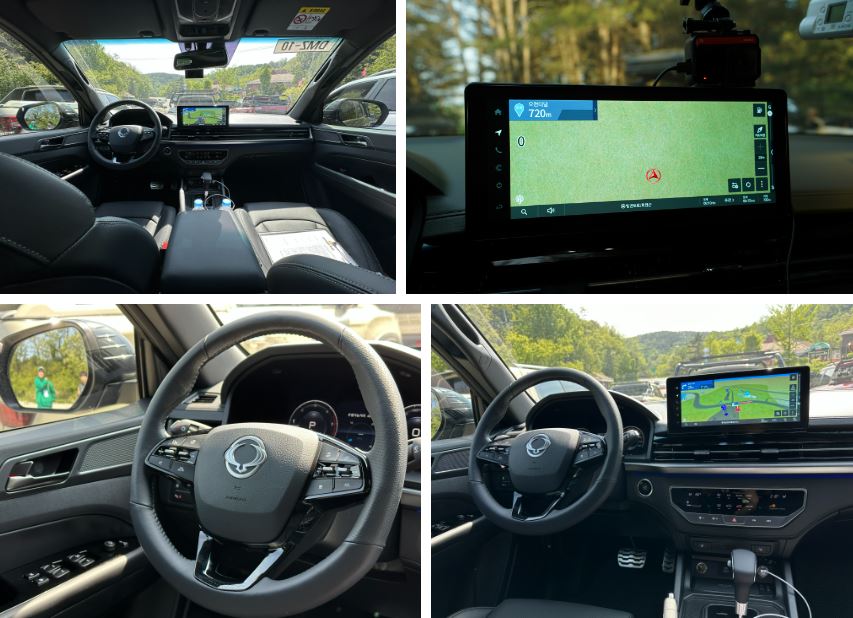 The interior design applied a 12.3-inch infocon navigation. Previously, a 9-inch infocon navigation was applied, but the definitely larger screen feels more organized by moving the air vent to the bottom. Here, real-time navigation updates and OCR technology have improved touch and visibility, but one drawback is that Apple CarPlay / Android Auto is not applied.
Here, by applying a touch-type air conditioning controller, physical buttons are eliminated, and visibility and a more luxurious design are improved through the LCD screen, and two-way air conditioning control is possible. In addition, a type-C USB port was applied at the bottom, and the amount of charging and data transmission was improved.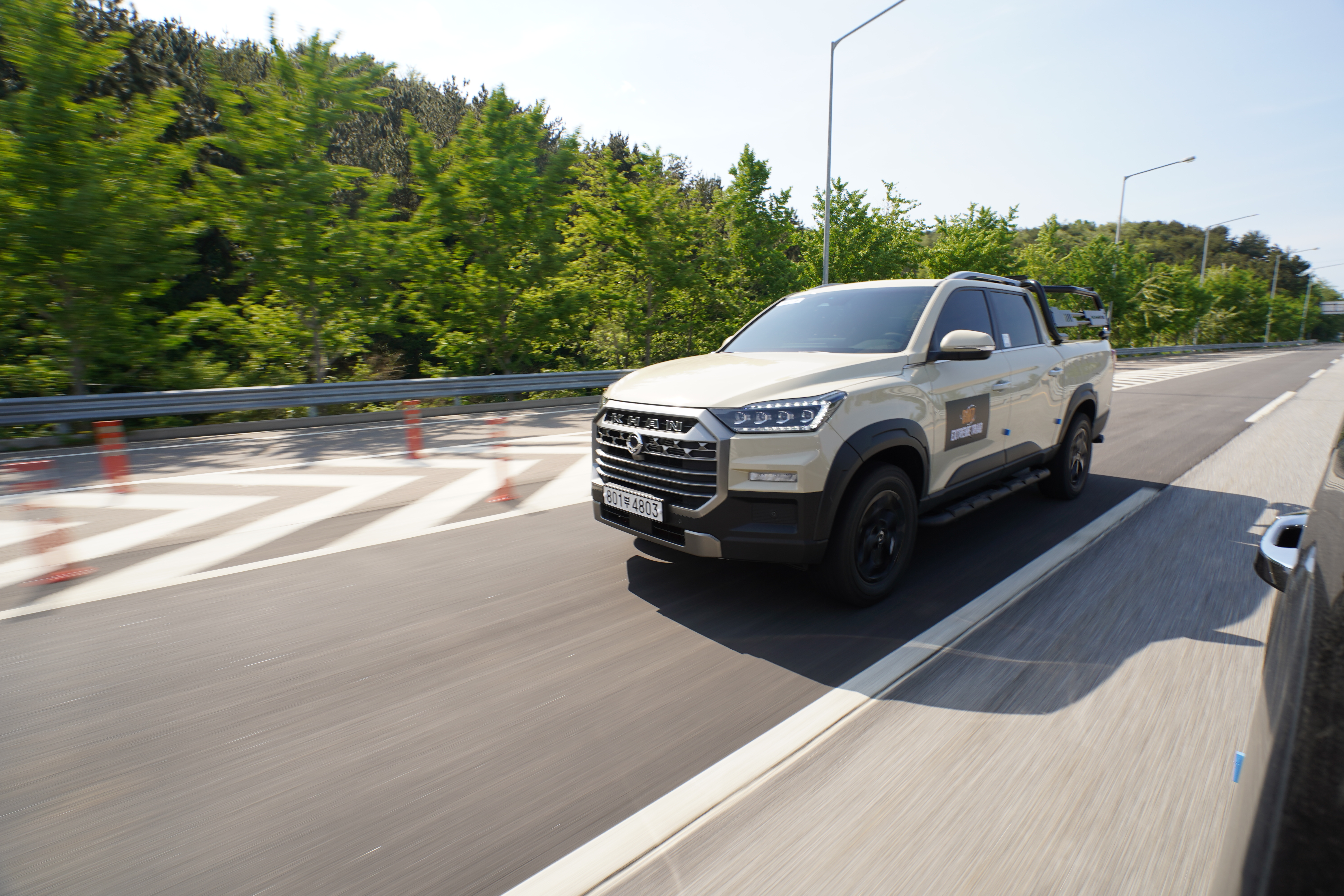 One of the most disappointing parts of the Rexton sports pickup truck model was the lack of adaptive cruise control.

It is a vehicle with keywords for off-road and pickup trucks, but adaptive cruise control seemed really necessary because the frequency of off-road driving on Korean roads is not high. So, Korea's first-class semi-autonomous driving IACC (Intelligent Adaptive Cruise Control) is applied for the first time in a pickup vehicle, showing more sophisticated semi-autonomous driving through cameras and radars.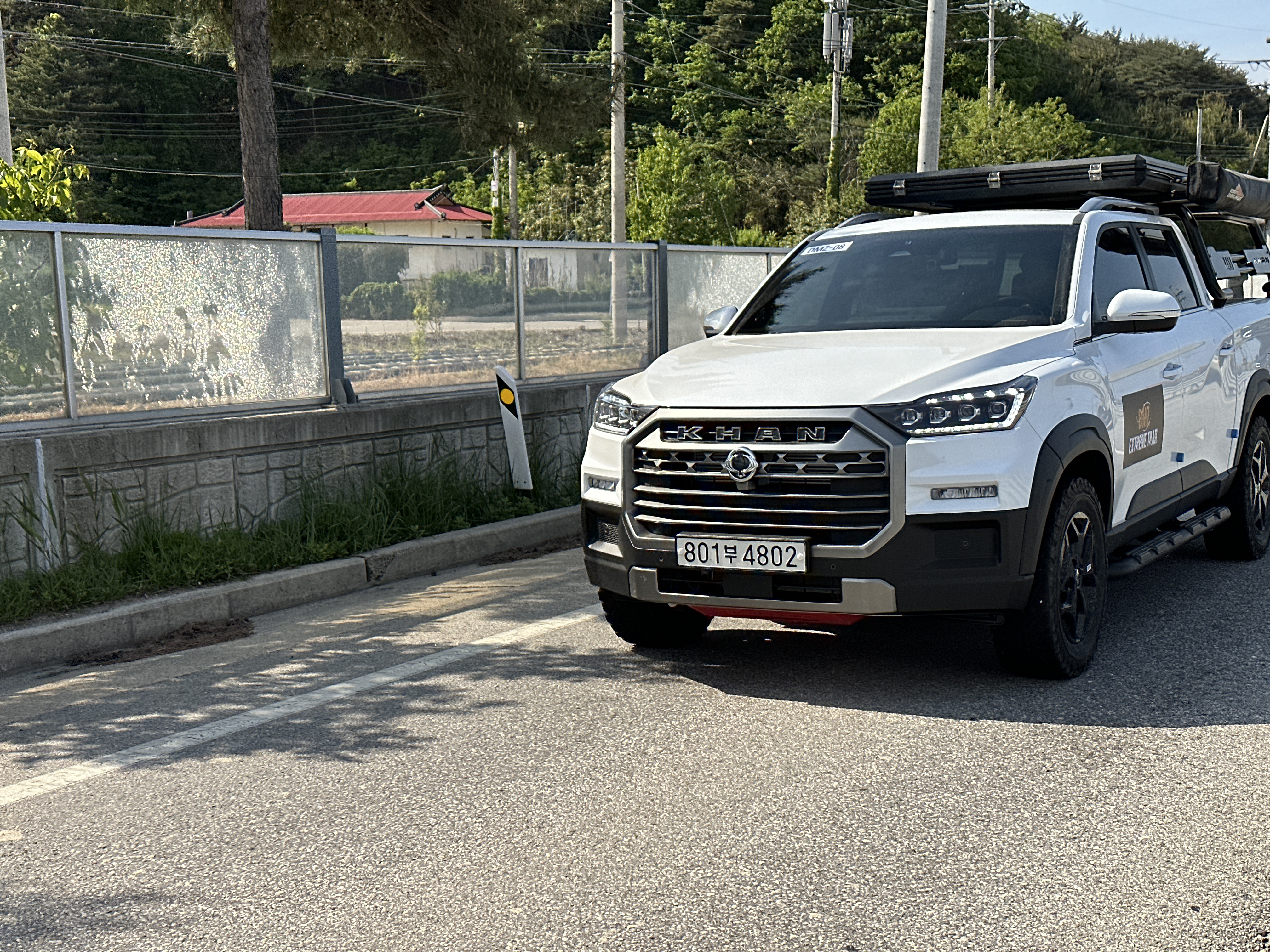 The Culman model is equipped with a state-of-the-art FULL ADAS system, and a total of 17 active safety systems are applied, including emergency braking assistance/blind-spot warning, collision assistance, blind-spot approach warning, safe exit warning, lane departure warning, and maintenance assistance.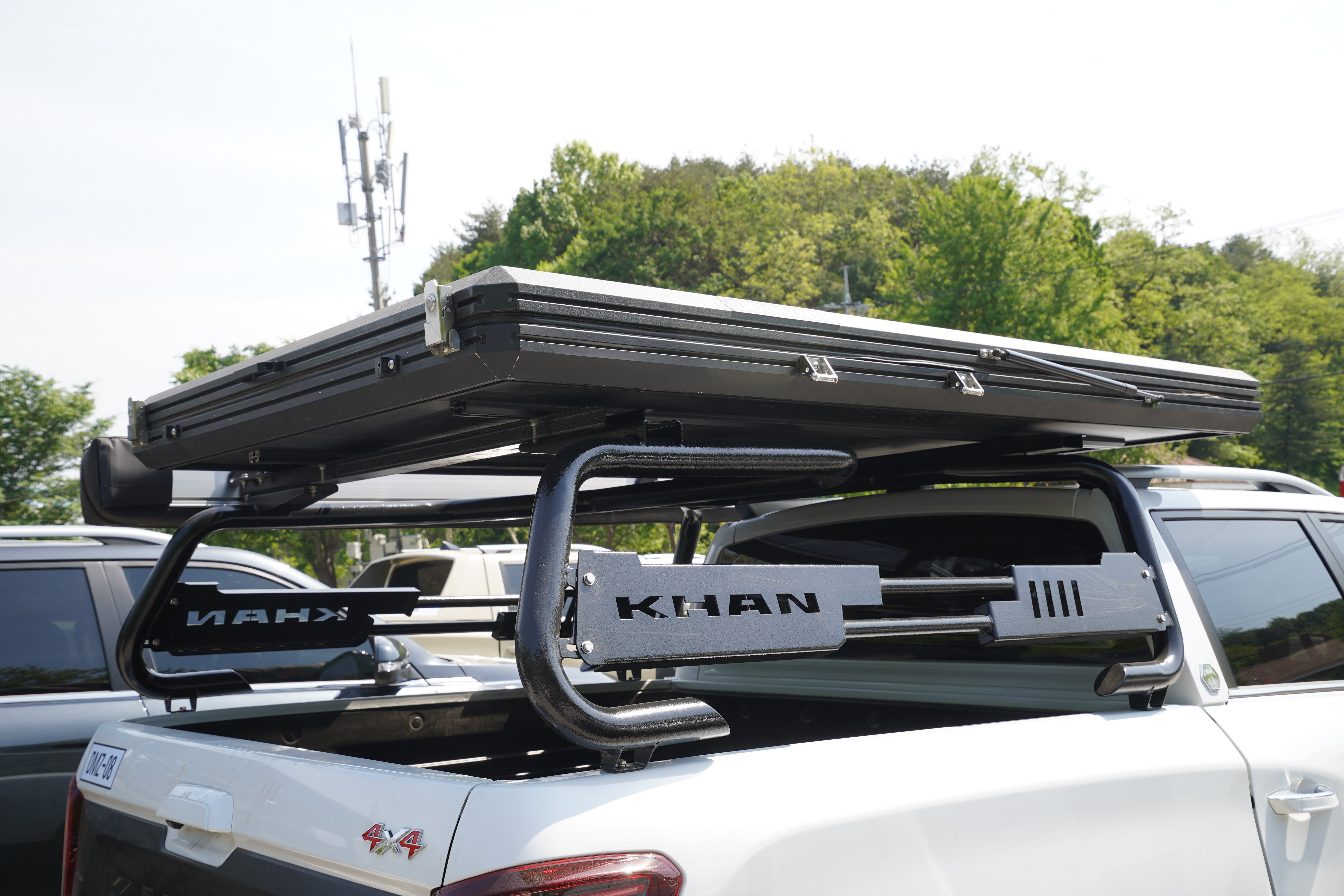 The strengths of pickup trucks are also being utilized especially well.

It has a total loading box of 1,262 liters and can be applied with a maximum loading capacity of 700 kg, so it is a pickup truck that can load various equipment. The Rexton Sports Culman is 1,570mm wide / 570mm high, and the Rexton Sports Khan Culman model has the same width / height. However, due to the size difference of Rexton Sports 1,300mm / Rexton Sports Culman 1,610mm, the load capacity is 1,011 liters and 1,262 liters, respectively.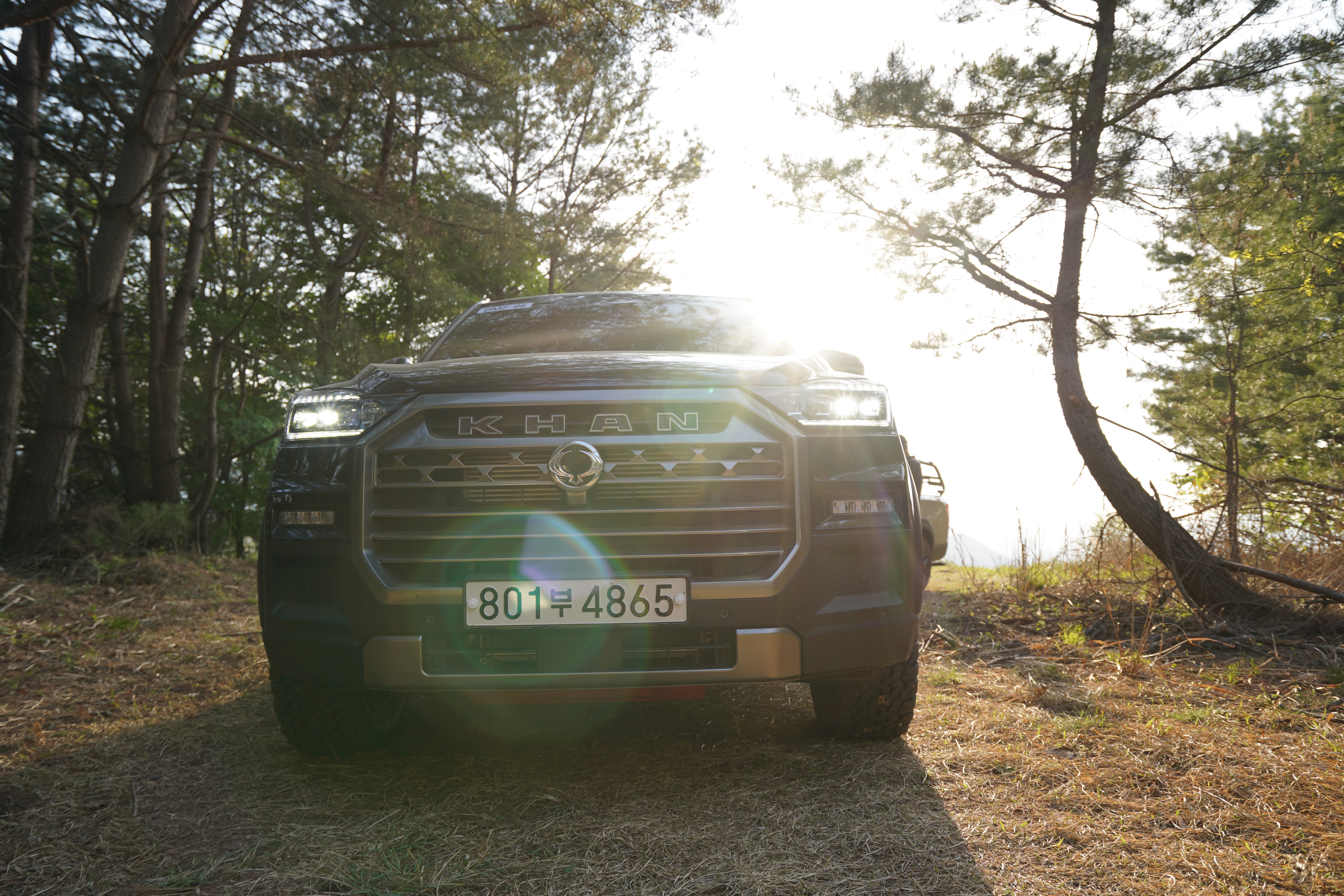 The reason why you should buy the Rexton Sports Culman is simple.
The best-selling pickup truck in Korea / As it is the only pickup truck produced in Korea, the price is relatively competitive. Unlike American trucks, which are mainly gasoline pickup trucks, the fact that they still use a 2.2 diesel engine is an advantage, not a disadvantage, in the Korean market. Finally, there are many tax benefits when purchasing a pickup truck in the Korean market. So, there's no reason not to buy this vehicle that combines two vehicles, SUV + truck, into one.